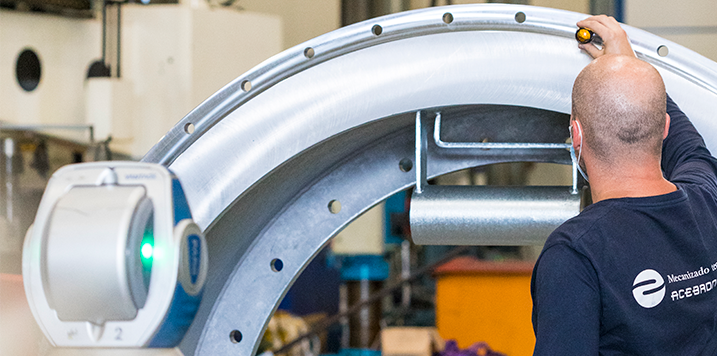 02 December, 2021
2021 has been a year of changes for Acebron Group, seeing the company reinvent itself to join universe 4.0. The world is moving steadily towards a more sustainable, renewable and digitalized future and, to show its capacities, Acebron Group has revamped its website.
The company wanted to create a more technological site, improving the user's browsing experience and showcasing its most recent projects interactively and informatively. A private area has been created where clients can take virtual tour of the facilities and view the machinery up close with pinpoint precision.
Acebron Group has 4 factories and all of its machining equipment are connected with the production engineering department through an industrial communication software.
The company is capable of sending programmes directly from the CAM department to all machines, improving productivity and increasing the reliability of the different processes. Its virtual machines are capable of generating a machining process simulation, improving efficiency, times and procedure quality.
Furthermore, this year Mecanizados Acebron has been named 2021 Innovative Business and 2021 Circular Business by Ardán. The company is very grateful to have received these acknowledgements.