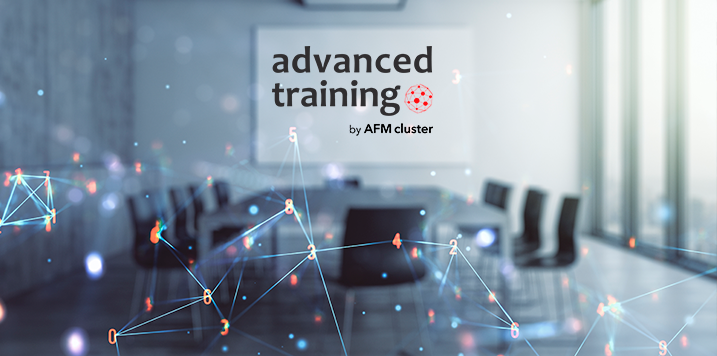 01 October, 2021
One of the strategic goals of AFM Cluster is to train the persons who form part of the advanced and digital manufacturing sector. With this purpose in mind, AFMEC has launched the IMH Virtual Classroom on machining, which consists of a series of virtual technical training courses intended for workers of the sector. This means that the workers can attend the professor's classes remotely on given dates and times, without having to travel. The goal is for any company to be able to receive technical training of interest to our sector no matter where it is located.
Training will be conducted by IMH (www.imh.eus), the educational campus of AFM Cluster, which specialises in advanced and digital manufacturing and has a large portfolio of technical training courses. This training catalogue will be gradually included in the Virtual Classroom so AFM Cluster companies can receive the remote training courses.
Five courses have been organised so far for October and November:
Interpretation of drawings I. Views and sections

Interpretation of drawings II. Tolerances

Abb Robot Level 1

Fanuc Lathe: G Code

Heidenhain 530: Programming
The details of each course (dates, times, costs, goals and contents) can be found at the following link: VIRTUAL CLASSROOM LEAFLET
Course duration is between 20 and 40 hours. At least 8 students will be required to attend each course. The number of students per course will be between 8 and 12. All the training courses can receive bonuses for Social Security contributions through FUNDAE.
To register, send an e-mail to aulavirtual@imh.eus or call at +34 943 744 132.