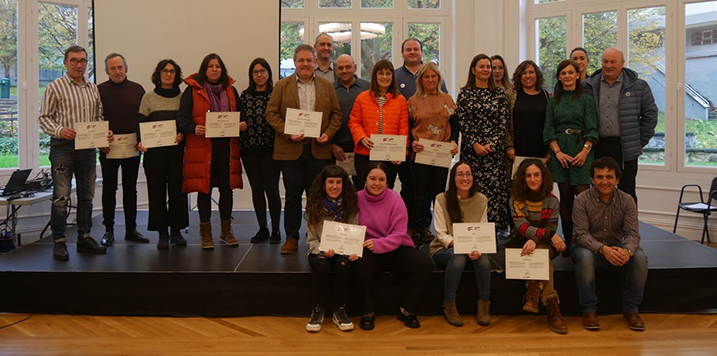 21 December, 2022
AMETS, a company located in Llodio and founded in 1979, receives the diploma for its commitment to equality in the company. The management team is eminently female, and for this reason, its CEO Alazne Aldaiturriaga García has participated as a speaker at the conference on gender equality in industrial companies in Llodio.
At AMETS they believe in an increasingly fair society in which there are equal opportunities, which is why they are developing their own Equality Plan.
AMETS, founded in 1979 as a small family business, has been growing exponentially in technical and human resources ever since. They have extensive experience in machining all types of materials for parts of various types and difficulties, so they can offer the execution of any project, no matter how difficult it may be.