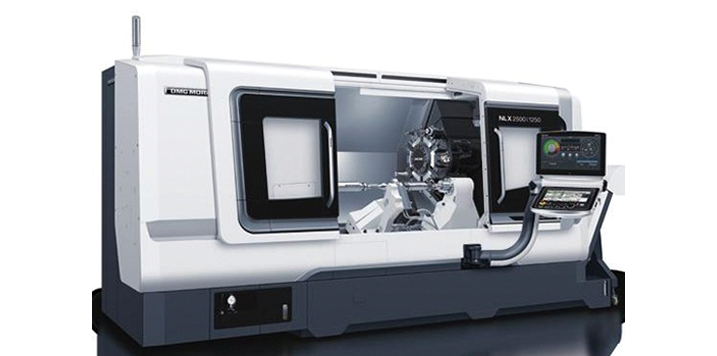 01 September, 2021
As part of its continuous improvement process and aligned with the needs of its customers, Egile Mekanizatuak has made a new investment by acquiring a DMG MORI Lathe model NLX-2500/1250Y equipped with steady rest and motorized tools.
This investment is included in a new strategy where Egile Mekanizatuak includes in its portfolio the precision machining of axes up to Ø200 and 1250 in length
The combination of these dimensions and the integration of motorized tools in 4th axis provides Egile Mekanizatuak with a productive capacity oriented to the industrial and energy sectors where large axes are a fundamental part.
Egile Mekanizatuak is uniquely qualified to meet the manufacturing needs of large shafts. Providing expertise and providing fast service at a competitive price, even for the most complex machining requirements.
It has qualified professionals and identified with the objectives of the company, which allows to tackle new projects with full guarantees.
In order to meet the quality levels required in the sectors in which it operates, it has the most advanced means of measurement to guarantee the highest quality and precision in all its manufactures.
Thanks to its customers and their trajectories, it has positioned itself in sectors as demanding as Rail, Automotive, Hydraulics, Paper, Oil, Wind and Solar energy.