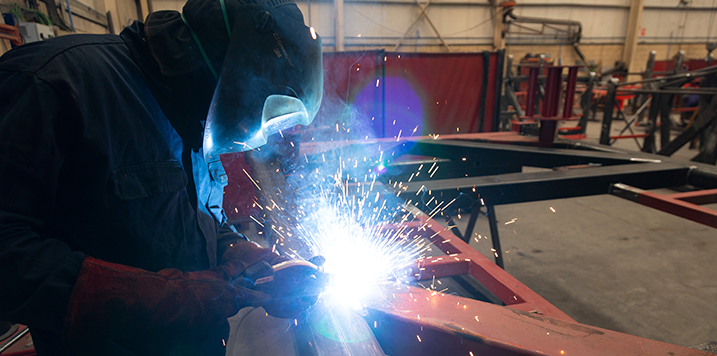 23 May, 2019
Erekaldea has obtained the Certificate of Conformity of Factory Production Control on the basis of the results of the audit, and as a result of exceeding the established requirements. The Certification process has been carried out by Oca Certification Institute and has concluded with the issuance of the corresponding certificate last February.
The certificate granted to Erekaldea has as its scope the "manufacture of components for metal structures" in execution classes EXC1, EXC2 and EXC3, according to the standard EN1090-1: 2009 + A1: 2011.
The CE marking of the products is a certification, consensual at European level, with the aim of verifying that the companies work with a guaranteed minimum quality and safety in the manufacture of their products.
To obtain the certificate, Erekaldea has implemented a factory production control (CFP) that also includes a quality control of the welds. Factory Production control must be validated, controlled and certified by a notified certifying body.
Obtaining this certificate is part of the policy of continuous improvement in quality of Erekaldea, which has both the ISO 9001: 2015 certification and the approval of its welders according to UNE-EN ISO 9606-1: 2017.
Erekaldea is a company dedicated to the design, manufacture and assembly of metal structures in steel, iron, aluminum and bronze, which also offers maintenance services to its customers.