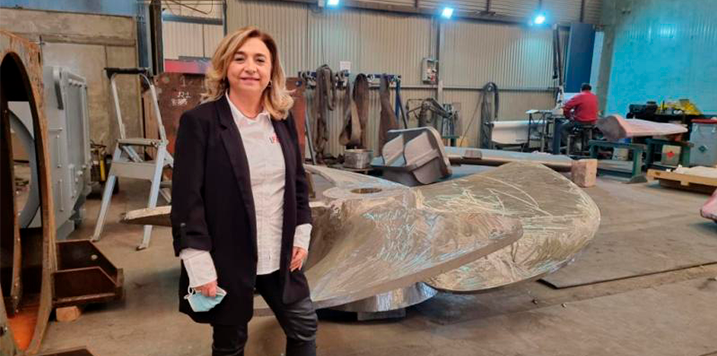 26 September, 2022
Once again this year FAED has signed a collaboration agreement with the Women and Talent Association in the Talent Girl STEM project.
The FAED Group is committed to people, equality and training, which is why it supports the Talent Girl STEM project, in order to show confidence in the future generations of women and encourage them to be aware of their enormous capabilities.
The FAED Group has been supporting this high-impact innovative educational project since its beginnings in order to foster scientific-technological vocations among young women.
FAED manufactures steel parts by means of moulding in agglomerated sand via chemical procedures and fusing in electric induction furnaces. FAED's overall capacity makes it one of the largest foundries in Spain in terms of unit size. Innovation and technological development are the basis upon which FAED sustains its customer satisfaction commitment.
Founded in 1996, FAED is a global benchmark in steel component manufacturing. Consistently adapting to new markets and seeking methods of continuous improvement has enabled FAED to achieve the flexibility and agility that its clients demand, always providing personalised care and proximity. Flexibility and adaptability are its hallmarks, tackling and resolving urgent manufacturing needs in the minimum turnaround and guaranteeing maximum product quality at all times.