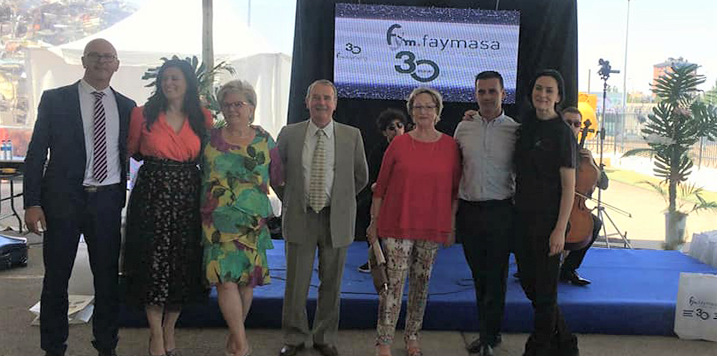 05 August, 2019
Faymasa celebrated on June 28, 30 years since the brothers Marcelino and Juan José Rafael González created the Rectificados Tamarraf Company, origin of this family business in Palencia currently dedicated to engineering and machining services for sectors such as the automotive, goods equipment and machine tools, among others.
One of the objectives of the company is to strengthen its presence in the aerospace and aeronautical sectors, for which it works in obtaining different quality accreditations and commitment to training through its 'Faymasa Innovation' center, which aims to "improve the qualification of the workers ", as detailed by Aurelio Rafael, manager and commercial director of the firm.
The company, which has a workforce of 120 people, has registered annual growth of 10% since 2000, reaching 9.5 million euros in 2018, sales of which 32% come from foreign markets, mostly from France and Germany.
Among the projects included in its Strategic Plan is the start-up in 2022 of a factory in Monzón de Campos (Palencia), which joins the Faymasa and Rectificados Tamarraf facilities in the capital of Carrión.
"We have acquired a plot of 5 hectares, in which the old sugar mill was located, with the aim of expanding our productive capacity," adds the manager and commercial director of Faymasa.
Among other personalities, Ángeles Armisén, president of the Palencia Provincial Council; Mario Simón and Alfonso Polanco, mayor and deputy mayor of the capital; Ángel Gutierrez, subdelegate of the Government; and Luis Domingo González, delegate of the Board in Palencia attended the celebration of the 30th anniversary of Faymasa.
Source: Castilla y León Económica