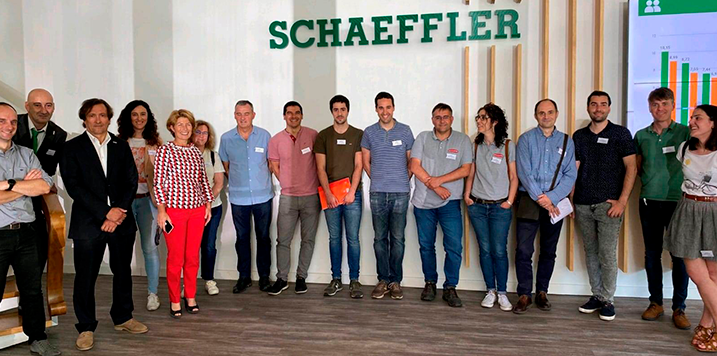 20 July, 2022
AFMEC, Spanish Association of Machining and Metal-Mechanical Transformation, launches its new FACTORY TOURS service, which arranges site visits to companies that have something of note to showcase for the members of AFMEC.
On 17 May last, AFMEC held the first site tours in this initiative, with visits to three outstanding companies from the digitalisation and industry 4.0 field, specifically the IDEKO Technological Centre, the plant of machine tool manufacturer DANOBAT S. COOP, and SCHAEFFLER IBERIA, S.L.U., as machinery user and manufacturer of needles for bearings, with its pilot digital plant.
During the course of the Factory Tour, visitors were shown the latest technological developments in parts machining at the IDEKO technological centre and the implementation of these technologies in the machine tools of the DANOBAT plant.
At SCHAEFFLER IBERIA, the participants had the opportunity to get a first-hand look at how new technologies, connecting machines to the IT system, and implementing Condition Monitoring systems (for gathering and subsequently analysing data) with algorithms developed by Schaeffler and OPTIME and ProLink, can facilitate the transparency needed to increase the availability and efficiency of the machines and optimise both production processes and maintenance work. In addition, the latest products, services and mechatronic solutions for the new generation of machine tools were showcased.
This activity was held in Elgoibar and attended by a total of 8 companies from the association, who expressed great satisfaction with the first FACTORY TOUR experience. AFMEC will continue to arrange further, similar activities with the aim of holding more visits of interest to the members, also in other autonomous communities.