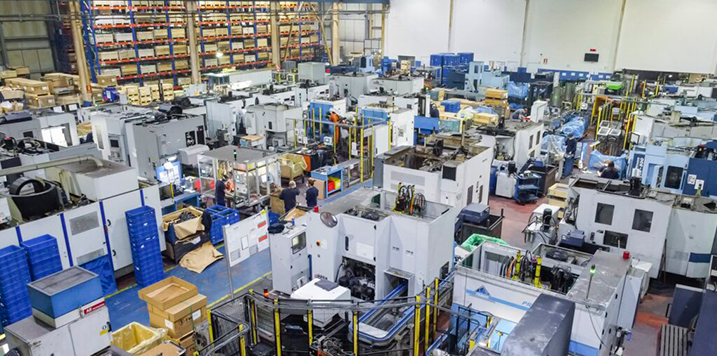 27 September, 2022
The Goialde Group has over 55 years of know-how in the high-precision machining field and boasts three independent divisions: Goialde Precision, Goialde Components and Goialde High Speed. "The first two are specifically dedicated to machining complex parts, while the High Speed division focuses on the design, production and repair of high-speed workheads," explains Bitor Elgezabal, sales director of the Goialde Group.
Currently the firm Zestoa is finalising its 2025 Strategic Plan with three main lines of action that will enable it to reach 20 million euros in annual turnover. On the one hand, the Group is maintaining its commitment to growth; while also seeking to strengthen itself through diversification, by incorporating new added-value technologies and undertaking the automation and robotisation of processes. And there is a third line which focuses on "corporate project sustainability within our society through the environment, employment, value creation, etc.," according to the representative.
In this regard, the Group currently has over one hundred employees and, according to Elgezabal, "in the growth framework proposed in the strategic plan for the coming years, we foresee that the workforce will grow in a rational manner."
Robotisation and automation of the production processes
Furthermore, in all the Group's divisions, innovation "is a constant and fundamentally leads to robotisation and automation in all the production processes." Moreover, in the specific case of High Speed, "product improvements are also being tackled by adding sensors to the electro-spindle workheads, which is a fundamental aspect of Industry 4.0.", he adds.
The Gipuzkoa-based company focuses its activity in the automation, material handling and hydraulics sectors. "Our clients include international companies such as Danfoss, Bosch Rexroth, Linde Hydraulics or several companies within the Volkswagen Group; and local businesses like Betsaide, Forjas de Berriz or the Catalan group Roquet", the sales director explains. With clients largely based in Europe, it is beginning to gain ground in the North American market.  
Source: Spri.