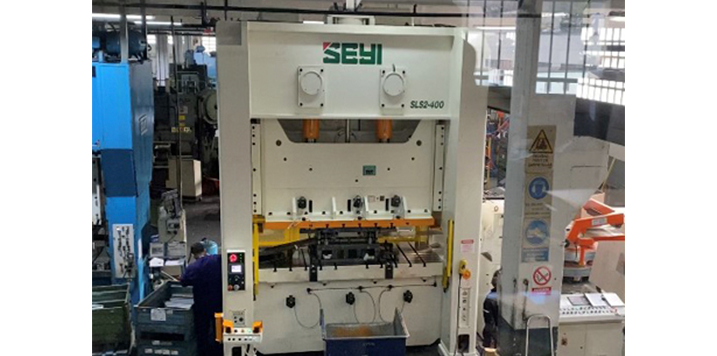 19 May, 2022
Egikor, a company dedicated to stamping parts and assembling sets that has been part of the NBI Group since May 2016 and has been continuously developing and investing, has just extended its extensive machinery as a plan for the transformation and modernization of its manufacturing plant located in Ermua.
The acquisition of a new 400-tonne press that has been put into operation during the month of February has allowed, in less than a month, an expansion in production in terms of range and size of pieces to serve our different customers and market sectors.
The CE approval process for the CW10 press and feeding system was successfully completed in collaboration with a company specializing in security systems.
The new press with 8 gradually expandable tools has a rate of 24 to 40 strokes per minute, a maximum capacity of 5 Tn, band ranges in the feeding system from 120 to 600 mm, sheet thickness from 0.7 to 6 mm and progressive and simple dies.
All these characteristics contemplate a usage of more than 450 hours in the remainder of the year and will allow an expansion of the range of medium-sized parts that require a greater tonnage by design.