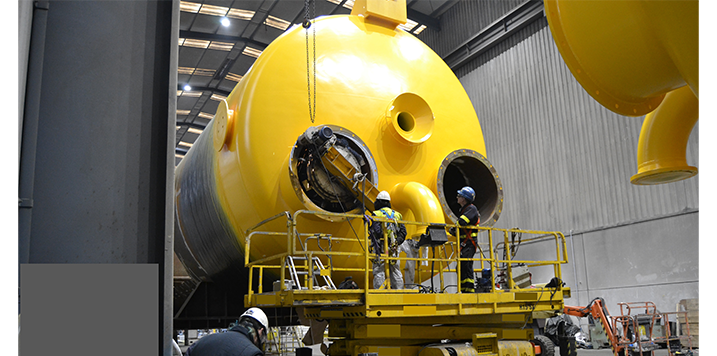 02 October, 2020
HERMANOS ALFARO have been a benchmark in on-site machining since 1980, when they started their activity in Vigo, moving their team with their own machinery to any place in the world.
Today, they carry out works for the naval sector such as machining of housing for azimuthal and vertical propeller propulsion systems up to 4.5 metres in diameter, grinding of trims in stern propellers, machining and facing of tail shaft horn in bow and stern locks, including drilling and adapting to any diameter, as well as starboard and port tail shafts or facing and drilling of spindles and circular flanges up to 6 metres in diameter on board ships and submarines under construction or in transit.
For the wind energy sector, HERMANOS ALFARO stands out for the use of specific tools designed especially for each project, which allows them to undertake very specialised work, such as facing, drilling and threading of wind tower flanges, flat and angle machining, planning and grinding of tables of more than 4x4 metres, recovery of keyways by hardfacing with welding and milling in situ or the recovery of shafts and bearings.
All this with a quality control that is a fundamental part of production process, carrying out checking and verification processes with state-of-the-art laser and optical devices, being certified by ISO 9001, 14001 and OSHAS 18001.