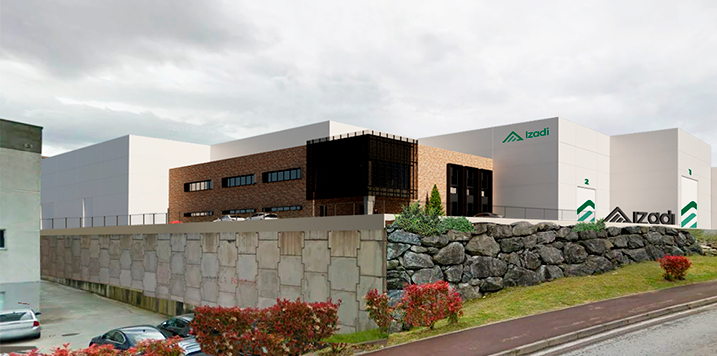 26 November, 2020
This November, IZADI MECANIZADOS moved to new facilities spanning 6,000 m² in the Egiburuberri Industrial Park at Rentería, to which an additional 3,800 m² are being added and will be available in April 2021. This has been made possible thanks to the efforts of the entire team at IZADI, their collaborators, customers and suppliers. The new premises will play a significant role in facing the future with added enthusiasm, resourcefulness, commitment and dedication to their customers.
IZADI performs a variety of machining and construction processes with their large fleet of 65 machines, which are divided into 6 factories according to technical specialisations: CNC and conventional lathes, milling machines and 4-5 axis machining centres, CNC external and internal milling, CNC shaping, wire electroerosion and penetration and a quality division with 4 three-dimensional modelling machines, a laser tracker and an interferometer.
IZADI is capable of machining any kind of steel on the market, as well as other materials, and is highly specialised in bronze, graphite, silicon aluminium, inconel, special plastics and so on.
Their production centres mostly on short series and is highly specialised in power transmission solutions for both drive gear and rolling gear. It implements CNC machining processes and a technical office for gear mesh calculations and CAD-CAM machining design, mainly via swarf removal, although it also applies other electroerosion processes and is applying metal additive deposition technologies through LMD cladding.
IZADI is addressing both current and future challenges through the implementation of Industry 4.0, as well as the value proposal set forth in its Strategic Plan 2021-2025, which will allow the company to tackle the years ahead with an innovative customer solution for construction processes with improved service, greater efficiency and higher quality.