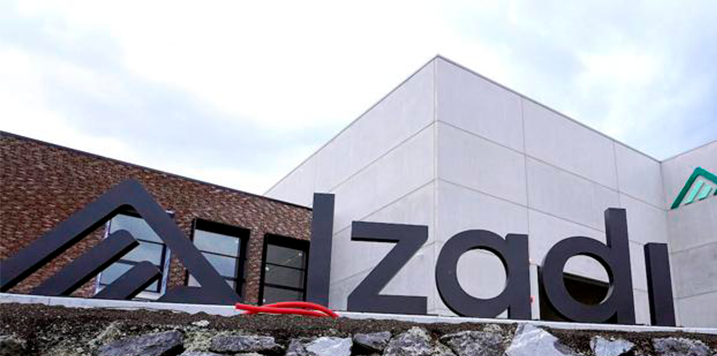 01 March, 2021
This "unique" bankruptcy operation is the first of its kind in Gipuzkoa. That is how it has been defined by BSK Legal & Fiscal, the San Sebastian-based firm that led the process to secure the continuity of an insolvent business that filed for bankruptcy with liquidation and has managed to find a future in the face of what would normally have been the end. And, in the process, the jobs of six highly-qualified staff have been saved. The players in this transaction are Denatek, the bankrupt entity, and Izadi, the buyer.
Located in Olaberria since 2013, Denatek is an engineering and mechanical manufacturing company specialising in the development and manufacturing of high added-value parts for sectors such as aeronautics, aerospace, defence and the automotive industry. Its 2019 turnover was Euros 1.1 million.
Izadi, located in Errenteria, is a machining company with vast experience in power transmission systems, which has been undertaking a diversification process involving Denatek over the last three years; as well as carrying out technological development with the construction of a laser cell for tempering and additive manufacturing; and integration of IoT systems in the gathering of data for processing in order to improve the reliability of power transmission compressors. A process that has also included building new facilities with a surface area of 9,800 m2. Izadi employs a workforce of 44 and its turnover in 2019 was Euros 4 million.
Denatek, which had made significant investments in talent, research, machinery and development, accumulated a significant client portfolio: 280. However, the delayed return on the investments made meant that it could not meet the financial responsibilities it had acquired, which led it to bankruptcy. That was when BSK Legal & Fiscal notified Izadi of the possibility of taking part in the operation, since its activity and intention to grow could suggest an interest in collaborating with Denatek.
The Commercial Court of San Sebastian gave the green light to this formula outlined in the Spanish Bankruptcy Act, however, according to the parties, it had never been done before in the region.
The appeal of this operation lies in the "substantial reduction of the deadline for adjudication of the production unit, as well as the continuity approach of the project", remarks Juan Recalde, head of bankruptcy processes at BSK. On behalf of the buyer, Beltrán Ybarra, Director of Izadi, states that the goal was to "maintain activity and the trading momentum of the clients".
Source: El Diario Vasco.