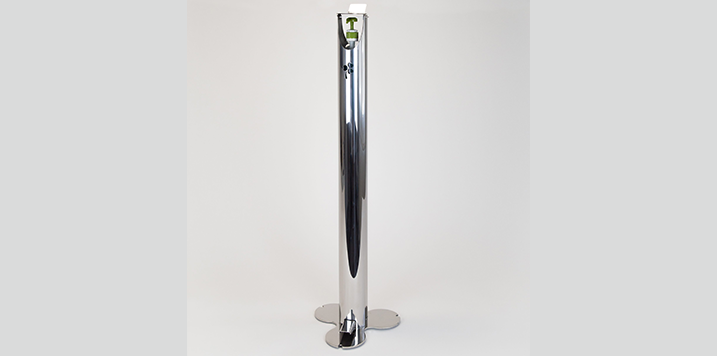 18 September, 2020
Matrices Alcántara has developed a universal hydroalcoholic gel dispenser made of stainless steel and painted carbon steel. The dispenser works with a mechanical pedal, which avoids any hand contact. It is compatible with all non-industrial gel containers, it is portable, and can be bolted to the ground for added security.
Released under the brand Klove, it presents an elegant, durable and robust style, allowing to increase hygiene in facilities.
Matrices Alcántara began its activity in 1976 as a tooling workshop. It is an industrial subcontracting company specialized in tooling, in all types of machining and stamping of metal parts for the metal sector and especially for the auxiliary automotive industry.