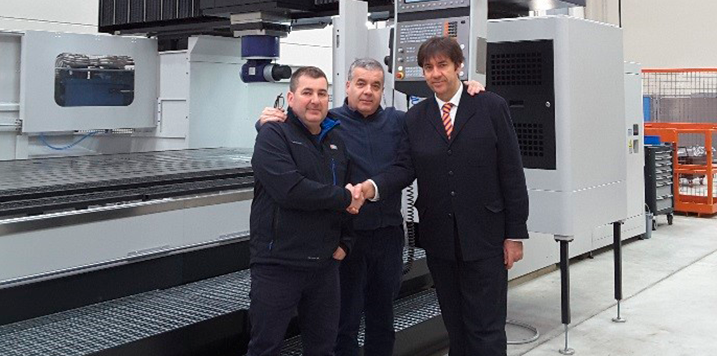 05 November, 2019
MECANIZADOS IGAL has been working with COMHER since 2006. They have acquired 8 different machines during these years, such as several CNC machining centers, CNC lathes, wire EDM machines and a tangential grinding machine.
The most recent installation in MECANIZADOS IGAL by COMHER has been a Neway gantry Machining Center PM2040HA which has been also the first Neway Gantry machine installation in Spain.
"With the new Neway PM2040HA Gantry machining Center, we can manufacture large parts (up to 4000 X 2700 X1000 mm) that until now we had to outsource. This allows us a very high flexibility when planning the projects for our clients, simple modifications and a significant reduction of the delivery times", comments the Igal brothers. They also add: "The high cost of moving and transporting large pieces to other workshops made us losing some deals, cause long time deliverings of outsourcing. Now we can make new parts that we couldn't make before".
This model can work on different sides of the piece, so it is not necessary to move the large parts to finish the machining, and the RAM of the head has box guideways in the 4 faces.
The installation of this model has been a technical challenge that both companies have been able to carry out, thanks to their good collaboration for years.