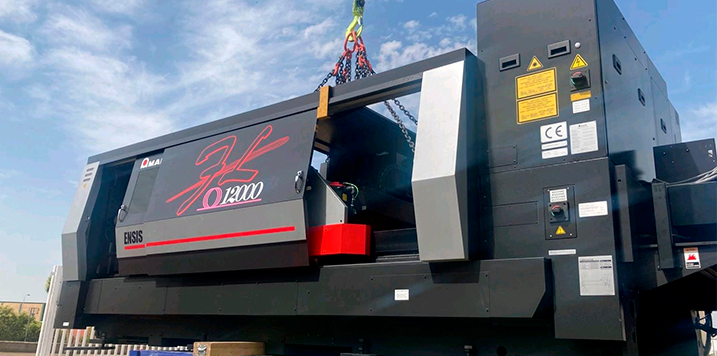 01 July, 2022
With the acquisition of this new machine, MECANUS achieves versatility for national and international markets with its laser cutting services that are complemented by machining and a specialized bar turning section.
ENSIS-AJ series fiber lasers offer high speed piercing and cutting and are ideal for a wide range of materials and thicknesses.
Combined with AMADA's original Variable Beam Control technology to adjust the laser mode, this system can process different materials and thicknesses with a single cutting lens. The quality and speed of processing medium to thick materials, as well as very high-speed piercing, make the ENSIS-AJ the perfect machine.
With this new acquisition MECANUS expands its fleet of ENSIS machines for laser cutting. They have 3 kW, 6 kW machines and the new acquisition of 12 kW, which will allow them to increase their production capacity in their automated factory.
The main advantages offered by this fleet of machines are:
Ensis Technology: It is based on the variable Beam Control Unit, which can fully control and modulate the laser beam. This achieves adequate power and changes the beam to suit the material to be processed.
Hydraulic cooling cutting: WACS II (Water Assisted Cutting System) technology, to keep the temperature of the material being processed constant, thus guaranteeing a stable cut. It also allows thinner materials to be processed, reducing costs.
Clean Fast Cut: This new technology from Amada optimizes the use of gas and increases the cutting speed, in some cases by almost double. This gives us greater productivity and speed in the delivery of orders.
Silky Cut – This revolutionary innovation modulates beam and flux to achieve high cutting performance for medium thickness stainless steel, as well as minimal roughness and very high quality edges.