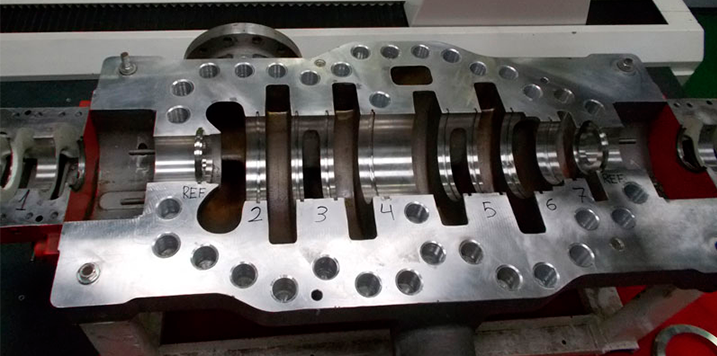 22 July, 2021
During 2020, Metalúrgica Marina has undertaken significant work to repair two high-pressure turbo pumps at the Alicante II desalination plant. These desalination plants are industrial installations that obtain fresh water from salt water for both human consumption and for use in irrigation. The turbo pump reconstructed for Marina, specifically, is a key part of the process, since its function is to drive water through filters to achieve this demineralisation.
The reconstruction process has consisted of the semi-comprehensive repair of the vast majority of the elements comprising the turbo pumps. To achieve this, a reverse engineering process was used to reconstruct the new drivers, axes, fluted rings, central and end sleeves, jackets, etc.
These components, made using both cast and laminate parts, are all manufactured in special materials and with the most thorough manufacturing controls due to their installation in saline environments, which require them to be highly resistant to corrosion. After performing all the repairs, the pumps were fully installed at our installations.
Currently, this new equipment has been installed and is fully operational, attaining excellent performance curves.
METALÚRGICA MARINA is a business that specialises in the construction of special machinery, industrial equipment, machining and general metalworking, which develops combined technologies and turnkey solutions adapted to its clients' needs.