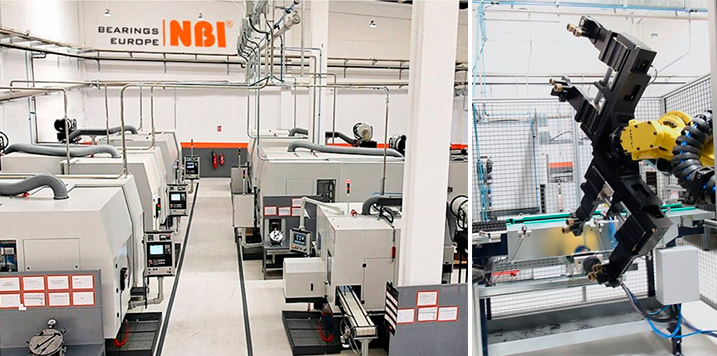 16 December, 2020
NBI has completed its European manufacturing plant in Oquendo (Álava).
It has gone from bearing design, marketing, storage and quality control to serial manufacture of self-aligning roller bearings with optimal results and parts intended for general industry and automotive sectors. The outer diameter of the bearings ranges from 100 to 400 millimetres.
The plant's surface area of 3,000 m2 has been expanded by an additional 2,500 m2 to obtain a total of 5,500 m2 of the most modern manufacturing facilities and quality control and verification laboratories.
It is also equipped with flexible digital control machines that can perform precision grinding on other revolving parts, such as precision sleeves, specific automotive parts and ground revolving parts for general applications.
In addition to their NBI Bearings Europe plant and their plant in China, the company opened a third factory in India in March 2020.
Its intention is to enhance the plant at Oquendo and consolidate its position as a leading manufacturer of bearings and precision-ground parts in Europe.
The first parts manufactured in 2020, such as ring, precision sleeve and specific part grinding for the automotive industry, demonstrated highly satisfactory results as regards quality and competitiveness.