RUYMOR PRESENTS ITS NEW LINE OF CONTACTLESS GEL DISPENSER STANDS AND PEDAL BINS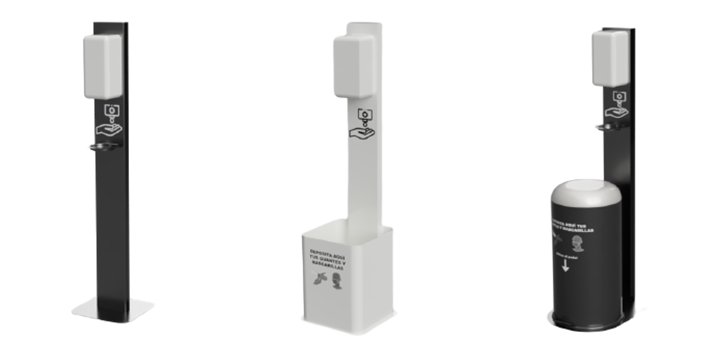 06 October, 2020
Ruymor offers an alternative solution to companies using contact gel dispensers and common waste bins to throw away masks or gloves: a stand with automatic refillable gel dispenser, completed with a soft-closing pedal bin that meets all hygiene standards.
Ruymor produces a version with 5 liters capacity, wich is refillable, for areas with a lot of transit. The company works directly with one of the main Spanish waste collection companies, both hazardous and non-hazardous.
Ruymor is a leading company in the metal processing sector, specialized in the manufacture and assembly of products and electromechanical solutions.
NEWSLETTER
Subscribe to our newsletter. Just insert your e-mail and you will receive the latest news.