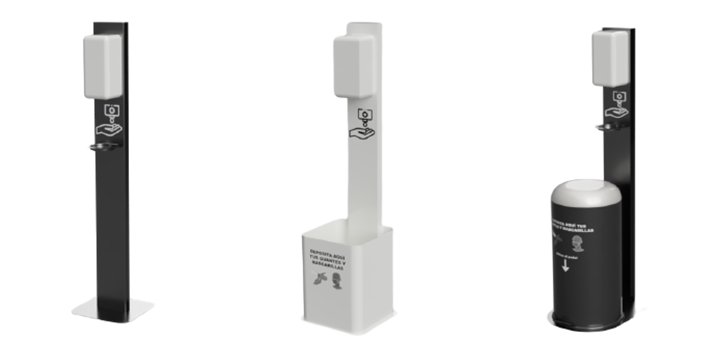 06 October, 2020
Ruymor offers an alternative solution to companies using contact gel dispensers and common waste bins to throw away masks or gloves: a stand with automatic refillable gel dispenser, completed with a soft-closing pedal bin that meets all hygiene standards.
Ruymor produces a version with 5 liters capacity, wich is refillable, for areas with a lot of transit. The company works directly with one of the main Spanish waste collection companies, both hazardous and non-hazardous.
Ruymor is a leading company in the metal processing sector, specialized in the manufacture and assembly of products and electromechanical solutions.

Ruymor uses the most versatile machinery, such as 3D laser cutting and welding centres, presses of up to 400 tons, welding robots, CNC lathes and machining centres, punching presses, bending machines, assembly lines, surface liquid and powder paint treatment, etc. All of this allows them to offer their customers a comprehensive end-to-end service.