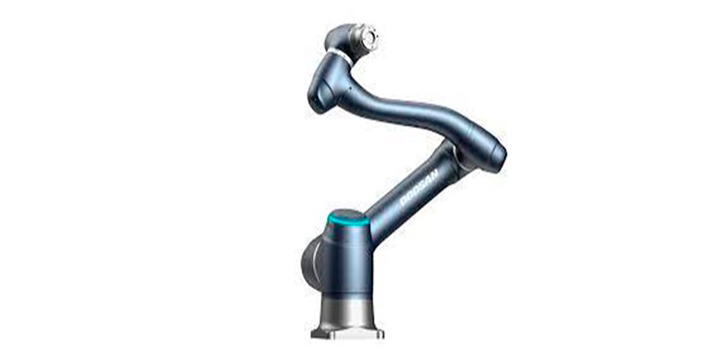 16 March, 2023
As part of its process of evolution and growth, TALLERES ALTUBE has invested in a DOOSAN A0912S Collaborative Robot.
This investment is in line with the strategy to expand manufacturing capacities, reduce delivery terms and open up to new markets by including new technologies, such as robotics, in its machinery pool.
The Doosan Robot is programmed by means of a tablet with an intelligent, intuitive interface featuring a fully digital control concept, where all of the components are connected to each other through purely digital interfaces.
Doosan robots are even capable of connecting without a gateway, which means they can interact with several types of equipment and industrial systems. The robot also features several sensor devices that detect if the part is in place, if the pincer has grabbed the part, if the raw material storage is empty, if the pincer as been pushed into the clamp forcefully enough, etc., meaning the system has a certain intelligence that enables the machine to keep working or know when to stop because conditions are not right.
This new resource allows certain items that Altube works with habitually to be manufactured hands-free, aligning in this way with the intelligent factory trend.
Altube has over 60 years of solid experience in advanced machining processes for highly demanding sectors such as Machine-Tool, offering personalised solutions adapted to the needs of each client in materials such as tool steels, titanium, aluminium, stainless steel, etc.