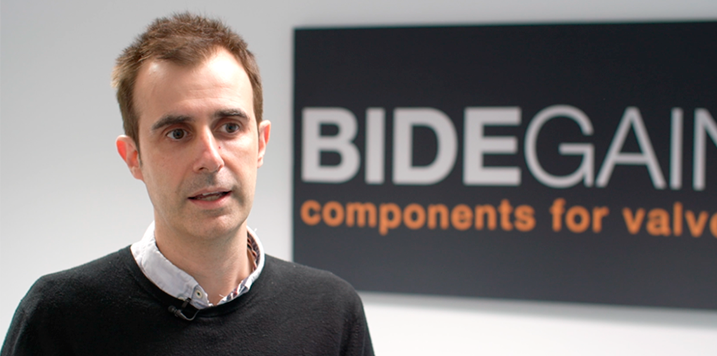 29 October, 2021
The Hazinnova scheme has provided an opportunity to implement a 5S methodology in the manufacturing plants of businesses, based on ordering, cleaning and controlling all workshop elements.
TALLERES BIDEGAIN is a Tolosa-based business, specialising in manufacturing valve components. With a workforce of 48 people, its activity is geared towards high-demand sectors, such as energy, the chemical industry and water. The team had been looking for ways to increase its factory productivity when it learned of the Hazinnova grant scheme.
The Hazinnova scheme is a free consulting and assistance service to promote innovation micro-projects in businesses. Through this grant, companies get 50 hours of expert consultancy services to help them detect areas of improvement within their organisation, identify solutions and put them into place.
The entire process took just 3 months and the aim is to always get tangible results at the end of the project. Furthermore, the company receives support in each of the phases from a local Hazinnova agent. In this way, the project does not place any additional administrative workload on the recipient company.
The scheme provided an opportunity to put into place a project to improve order and cleaning in the facilities. Specifically, through Hazinnova, a 5S methodology has been applied in one of the machining areas. It was decided to start with a section of machining centres as a pilot trial, switching up how it was organised and thereby improving order and increasing productivity in the area.
The innovation project has been developed over several phases. First, the team defined the project infrastructure and undertook a small training programme on 5S methodology. Then, any deviations were identified and the most suitable solutions agreed. Lastly, the organisational and technical improvements were applied by means of a workshop.
At this point, the methodology has been implemented and the results in terms of improved productivity are clear. The management of TALLERES BIDEGAIN highlights above all the motivation of the staff, who were involved from the outset in the project.
This innovation micro-project has enabled TALLERES BIDEGAIN to accomplish a significant transformation in the order and cleaning of the section. A thorough cleaning plan and specific audit programme has also been set out, to enable any departures to be earmarked and corrected. Now the team aims to extrapolate this methodology to the rest of the production workshop.