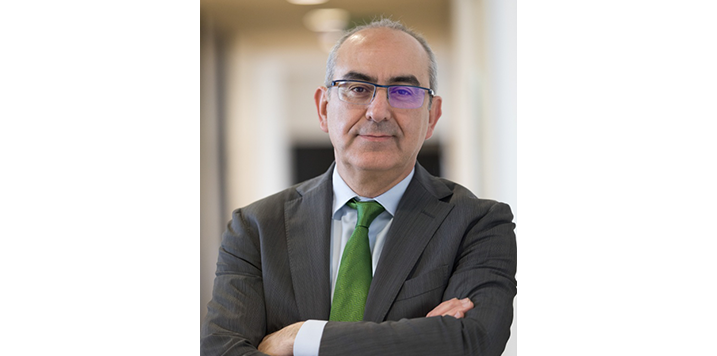 17 September, 2020
The revenue of the machining and metal-mechanical transformation industry fell slightly by 1.2% in 2019, to a total of 643 million euros of overall revenue for the companies associated with AFMEC.
Analysed by sub-sectors, machining fell by only 0.1%, while boiler-making and deformation dropped by 4.8%.
"After the good results of 2018, in which our companies grew by 6.8%, 2019 saw a minimal downturn that marked the gradual change in trend of a scenario that had remained stable until that time. Despite our natural concerns, nobody expected the terrible effects that the pandemic had on industrial activity", observed Alberto Pérez, President of AFMEC.
Exports, which represent 29.9% of total sector revenue, increased by 2.7% in 2019. The primary destinations of exports were Germany (28.2%) and France (23.6%), followed by Italy (8.7%), Denmark (4.6%) and the United States (4.5%).
AFMEC companies have a wide range of customer sectors, the most important of which are consumer goods and machine tools (28.8%), power generation (23.2%), the automotive sector (15.8%) and aeronautics (8.4%).
As regards employment, AFMEC member companies employed a total of 5,143 workers in 2019, a slight decrease of 0.8% compared to the number of persons employed by the sector in 2018.
CURRENT SITUATION AND OUTLOOK
The current situation, derived from the effects of COVID, is worrisome. Like most industry sectors, machining, cutting and boiler-making are going through a very difficult time. The activity of important customers such as the automotive and aeronautical sectors is currently minimal, which had a marked effect on our companies.
As stated by Alberto Pérez: "The entry of orders during March, April and May slowed down significantly. After the worst of it, companies have continued to work at an acceptable rate, thanks to their portfolio of pending orders. However, this portfolio is gradually running out and the rate of acquisition of new orders is much lower than usual. The current level of activity in our companies is approximately 75%.
Although there are signs of a renewal in requests for offers, these have yet to materialise in widespread orders. We estimate that commercial activity in the domestic market is at 65% compared to normal and 40% in the international market".
Our forecast for the 2020 financial year signals a reduction in revenue of approximately 30%-35%, coupled with concerns as to what is in store in 2021. Sector requests focus on fostering industrial demand, which is indispensable to ensure competitiveness and survival of the companies involved.
As stated by Alberto Pérez: "We are a highly competitive sector that requires robust investments to maintain our high degree of production. Investment boosting programmes facilitate the capacity of companies to count on high-end production equipment and meet their competitive needs".
Despite these enormous difficulties, the sector has not relinquished its commitment to employment; nonetheless, the slowdown in activity has forced several companies to implement employment flexibility measures. AFMEC estimations indicate that a third of companies have implemented temporary employment regulations (ERTEs) and that this number will decrease as they recover their industrial activity.