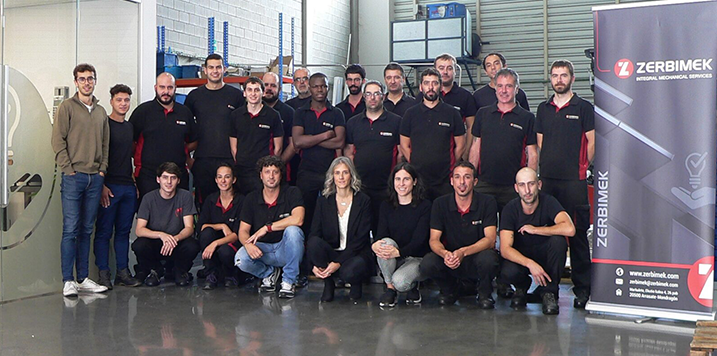 21 November, 2022
The ZERBIMEK team is celebrating the three year anniversary of the huge step it took to pursue optimising each phase of its machining service. The new facilities of the machining company, located in Arrasate, have enabled the workload to be expanded and the customers' needs to be better met.
This expansion meant continuing to invest in developing human knowledge, with several recruitments and training undertaken in different departments. It has also facilitated continued investment in latest-generation machining technology, such as the acquisition of the 5-axle machine L5AX-320 by LAGUN or CMZ lathe TA-Z640.
These factors have been crucial to optimising the machining service, but the most significant factor has been strategic, since organising production and several tools has enhanced the efficiency of the machining service rendered to the end customer.
ZERBIMEK is an Arrasate-based company founded in 2014 thanks to the Urratsbat scheme. This scheme geared towards student entrepreneurs is promoted by the Tknika centre of innovation and research. The machining company's mainstay is a young and dynamic team capable of bringing the necessary flexibility, guarantees and technical advisory services. Their machining service is customised to the needs of the customer in terms of the machining itself or the subsequent processes, such as surface or heat treatments, grinding or laser etching.