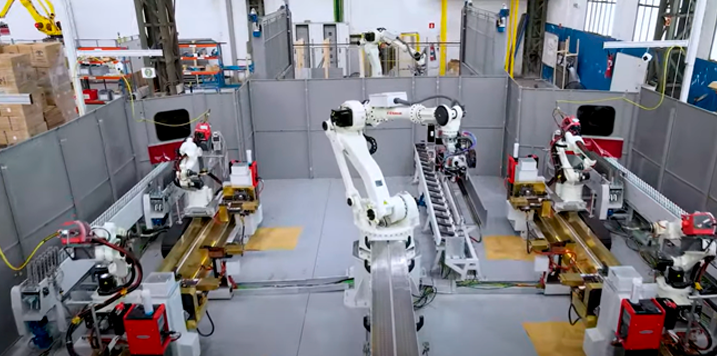 27 June, 2023
Zerbimek has collaborated closely with Inser Robótica, leader in the design and manufacture of automation solutions for the end phase of the production line, performing the machining of all the parts in the unit that use a robot welder, guaranteeing maximum accuracy and functionality, in order to thereby offer an enhanced machining service.
Zerbimek's contribution was not just limited to machining -it took on the full management of the project, from acquiring the necessary materials, to performing the metalwork and applying the special treatments and laser etching required by Inser Robótica. Flexibility was an essential aspect, enabling them to provide a turnkey solution, saving on time and resources for the client, in this case Inser Robótica.
In addition, Zerbimek carries out unit assemblies, ensuring that each component is assembled perfectly. The highly qualified team made sure to meet the strictest standards throughout each stage of the process, guaranteeing the quality and performance of the manufactured units.
It was an extremely relevant and gratifying collaboration project for Zerbimek, since managing each of the stages enabled them to demonstrate that the service and management will meet the demands of the clients and prove a clear example of the excellent services the company offers.
For further information and news, check out the website http://www.zerbimek.com/